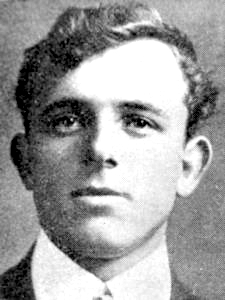 In June this year, I was encouraged by my family and friends to enter the 'Gallipoli Songs' competition being run by ABC Radio and open to Australian and New Zealand composers.  The competition's requirement to set an authentic Gallipoli text to music sent me on a search for a suitable letter or diary entry for possible use as song lyrics.  In the process I became aware of my own family's special link to Gallipoli.   My great uncle Francis Asbury Paine died in action on the day of the first landing on April 25th 1915.  He did not survive to write about the war however he was one of a group of men from his hometown in New Zealand who were able to write accounts of their experiences.  As a result, I have been able to source texts and use them to create several songs, each on a different wartime theme.

All going well one of the songs will be entered into the competition however the ultimate aim of this project is to have the songs performed on, or as near as possible to, the centenary of the Gallipoli landing to be commemorated in 2015.  Musicians and venue yet to be decided.

The songs are being written for baritone singer with classical guitar accompaniment.
That's all I will say for now.  I will explain more nearer the competition deadline.