Christmas is over but there are still plenty of Bruce Paine's classical guitar albums available. 
The CD titles include a wide range of musical styles, sometimes soulful and other times dramatic.  They are intended for pure listening pleasure but make equally good background music during study as well as dinner parties or in the car.
The Alberton DVD is also a great choice, particularly for those who enjoy spending an hour or so relaxing and being taken on a visual journey accompanied by gentle, unobtrusive music that's soothing to the ears.  The DVD features a beautifully crafted music video that tells the story of an Auckland family in the days of pioneering New Zealand.  It's well worth a look.
The Alberton CD is also available separately.  Visit the CD catalogue for full details of all titles.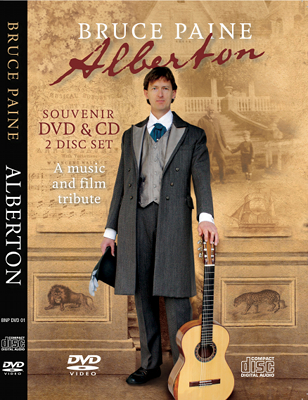 Want to try before you buy? You can listen to track samples via Bruce's CD Baby artist page.