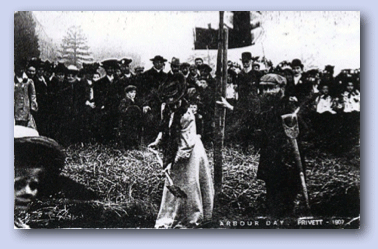 What do a Copper Beech tree, a place called Privett and Bruce Paine have in common? Click on the image to find out.

For a more detailed copy of this picture, the enthusiastic genealogists among you might like to download a hi resolution copy here (right click and select ''save target as''.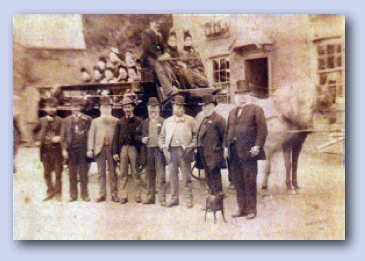 Does anyone recognise these characters and/or know where and when this picture might have been taken?  The gentleman fourth from the right in this rather blurry photograph is said to be ''a distant relative'' of Bruce Paine but unfortunately we don''t knows who he is.
Clues?  Not many but we do know the photo was taken in England, possibly in Worcester.