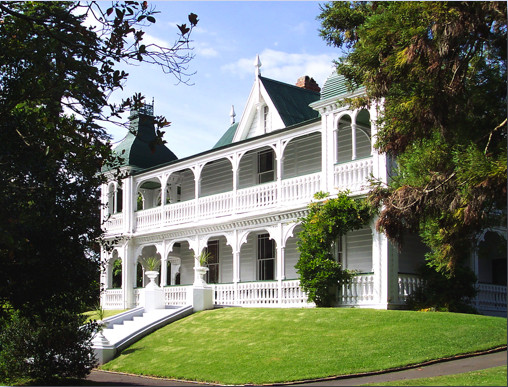 Are there really ghosts at Alberton?

When I asked the manager of Alberton, Rendell McIntosh, he explained that there are only happy spirits and experiences at the house compared to the frightening incidents recorded at other places in New Zealand and overseas.

"There haven't been a lot of sightings compared to other places but many psychics have felt and seen things at the house.  Some spiritually "in tune" people have even been summoned to specific rooms."

One example was the chef who was assisting with a wedding at Alberton and was summoned from the kitchen to the girls' room upstairs.  His Scottish grandmother and mother were fey (clairvoyant) and he didn't want to let himself be involved but at Alberton it was impossible to ignore what he was feeling.
On a separate occasion, a man came downstairs and asked the person on reception who the woman upstairs was. She answered 'you were the only one up there'.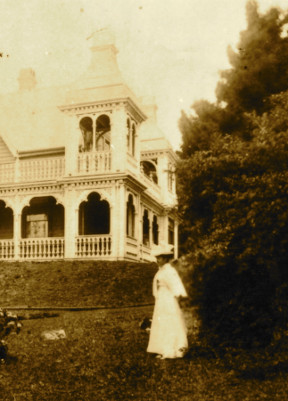 Retired Heritage New Zealand employee John Webster was looking down from Alberton's upper verandah and saw a lady on the lawn wearing a long, old fashioned dress.  He only saw her momentarily then she was gone.  He went downstairs to see who it was dressed up for the occasion but she was nowhere to be found.  John was very attuned to experiencing ghosts of people and animals during his time as curator at Ewelme where he and others witnessed such sightings.  His assistant (the late) Rani didn't see ghosts at either Ewelme or Alberton (she worked weekly at both)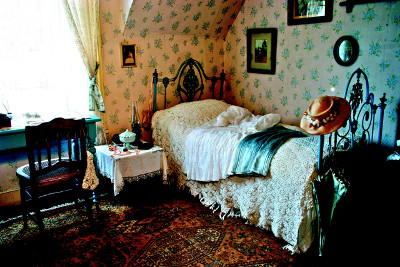 but she did confess to saying there was something strange about the Alberton nursery  and the "blue room" alongside had a feeling of unhappiness or sadness.

One of the most dramatic events happened on the day of a visiting "bridezilla's" very stressful wedding.  She claimed that she had been chased out of the guest room by the Kerr Taylor sisters!  The Alberton staff members realised that such an occurrence made sense because the ladies of Alberton would not have tolerated such inappropriate behavior.  However as lovers of all creatures great and small, they could well have approved of the canine ring bearer that took part in the ceremony!

Funnily enough though, it is always and only the visitors who claim to have had such experiences at Alberton.  Nobody who has worked there full time has seen or heard a ghost.  That's not to say there haven't been some scary and hilarious moments.  One such being the day that the manager had a hell of a fright.  When closing up the house he heard weird ghostly sounds, that made his hair stand on end, coming from the attic rooms.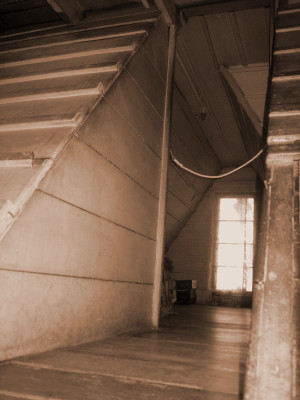 Should he climb the steep ladder to the rooms above in order to investigate, he wondered?  Or would it be safer to call 'Ghost Busters'?  Closer inspection revealed that there was no attic ghost but instead two even less welcome visitors - opossums!  It was not long before the four legged 'poltergeists' were trapped and found a new home!

Last but not least, it's worth noting that well known Auckland musician/composer Gary Deverne felt the need to portray the spirits of the house through descriptive music and wrote a piece for orchestra entitled "Ghosts of Alberton".  A recording of the piece is included on his CD "Gallipoli" which was recorded in the Czech Republic.  The track "Ghosts of Alberton" is, according to the sheet notes, based on Allan Kerr Taylor and Alberton, and in particular the ghostly traveling around the house by "Aunt Muriel" and three other sisters.