Alberton officially selected for the 6th annual, Columbia Gorge International Film Festival 2013.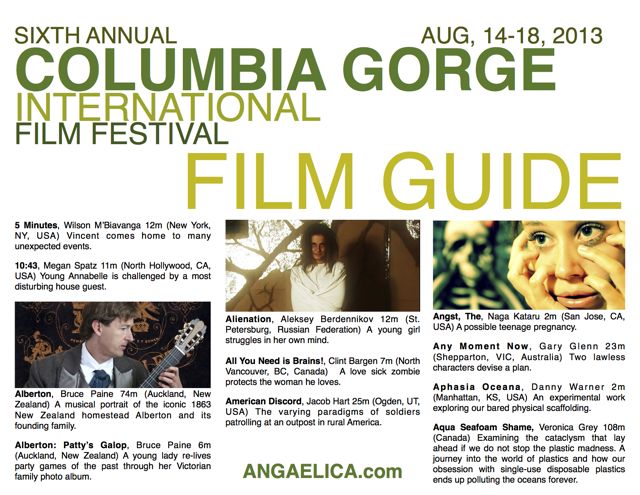 I am delighted to announce that both the Alberton movie and the short film 'Patty's Galop' (two scenes from the full Alberton movie) are now official selections for the prestigious, 6th annual Columbia Gorge International Film Festival (2013) taking place in Vancouver, Washington, USA on August 14th-18th.
Now is time to have fingers crossed for an award. That would be the icing on the cake but we're delighted to have simply made the top cut. The Alberton entries are 2 out of 187 films from all round the globe. Just 71 films are at this point are represented by filmmakers in attendance at the festival from Australia, Canada, France, the UK and the USA.
Two other New Zealand films have been officially selected for the festival and I would like to wish those film makers every success. One is already a multi-award winning film "Last Paradise - Global Quest" promoting New Zealand adventure travel/extreme sports and the other is a 3 minute film "Making Faces" by an Auckland entrant. Please refer to the CGIF 2013 official selections list for more information.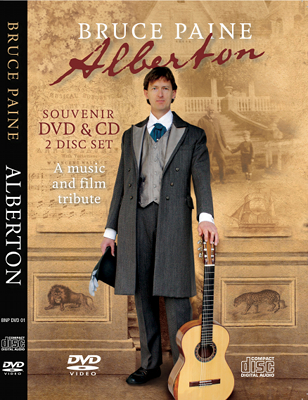 Unfortunately I am not able to attend the festival but I am trying to organize a group of interested people living in or visiting Vancouver Washington to check out the Alberton entries. If you know of anyone who might be interested in the festival I'd like to hear from you. I can't give specific details about screenings as they are yet to be scheduled and will only become available nearer to the dates of the festival.
For further information please refer to the CGIFF festival web site or alternatively Google search 'COLUMBIA GORGE INTERNATIONAL FILM FESTIVAL'.
Please show your support by watching the Alberton movie trailer and sharing it with others!
Bruce Paine