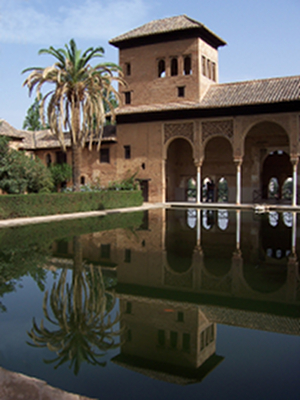 One of the most often played and recorded pieces of classical guitar music must surely be Franisco Tarrega's Recuerdos del la Alhambra which translated means "Memories of the Alhambra" - Alhambra referring to the beautiful Moorish Palace in Granada.  I have even heard it being referred to as "The Guitarists' National Anthem'!
Mastering the all important tremolo technique that this piece demands for a successful performance is no mean feat and can take years to perfect.  I was a late starter learning tremolo and it took me a good 5 years at least before I felt comfortable with the technique.  I'm sure it is different for other players and perhaps it comes more quickly for those who start at an early age.
I am proud of my recording of this famous Tarrega piece and found the experience of playing in the magnificent entrance foyer of the Auckland War Memorial Museum at night quite uplifting.
Audio Track Download: Recuerdos del la Alhambra