Date and Time: Saturday the 21st of November 2015, 7.30pm
Venue: Alberton, 100 Mount Albert Road, Mount Albert, Auckland.
Price: $30 per person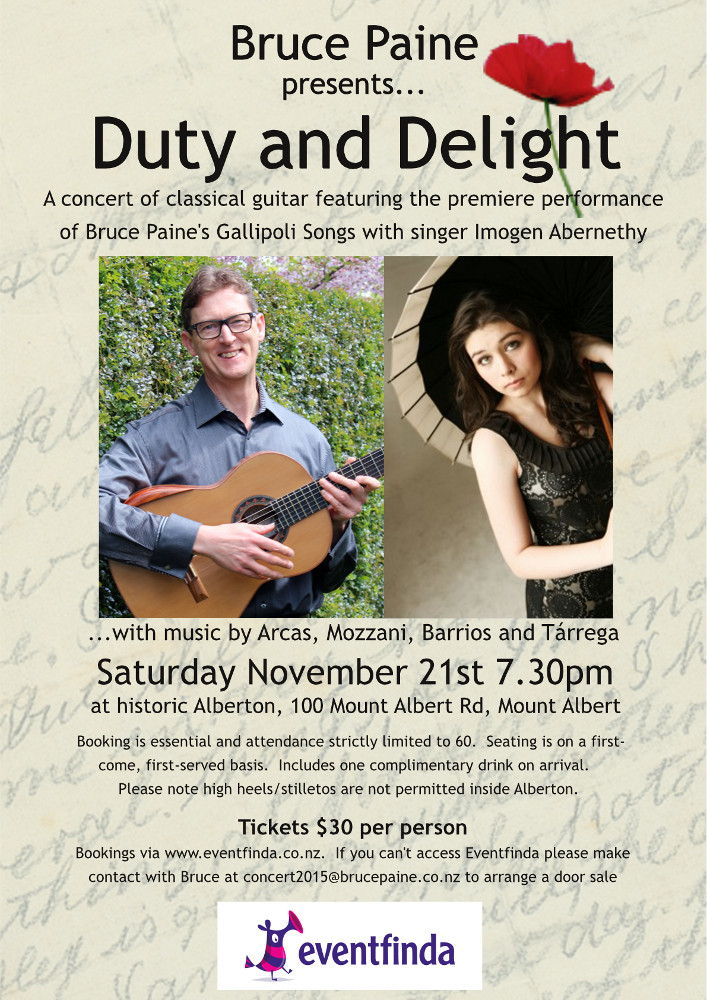 Each year Bruce likes to present something different from previous concerts at Alberton and 2015 will be no exception. This year he will be joined by singer Imogen Abernethy in the premiere performance of his song compositions collectively entitled 'Roto Boys' and inspired by Gallipoli war texts. The men behind the texts grew up in the Cambridge farming district of Roto O Rangi and were among 36 Cambridge men lead by Lt John William Peake in the main body landing at ANZAC Cove on April 25th 1915. Two of the songs were broadcast on Radio New Zealand's "Sounds Historical" program during this year's ANZAC weekend 100th commemorations.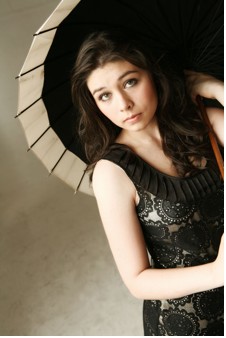 The Gallipoli songs will open the first half of the concert presenting the concept of 'Duty'. A selection of touching Victorian era guitar solos act as a foil to the songs and lead to a narrated Russian fable "The Sea King's Daughter" interspersed with evocative compositions by the guitarist, rounding off the first half.
The opening of the second half presents a selection of unaccompanied traditional UK folk songs, interspersed with Bruce's original guitar solos inspired by each of the songs. One of the songs is the Irish "Siúil A Rún" which is about a young woman singing of her lover gone to war, echoing the first half opening theme.
A variety of Victorian era guitar solos will further embrace the concept of delight and round off the second half.
$30pp, includes complimentary drink. Guests are encouraged to arrive from 7pm to enjoy the fresh air on the Alberton verandah. Please note that the performance will begin at 7:30pm.
Booking is essential due to limited space. Seating is limited to 60. Book early and don't run the risk of disappointment.
Please note high spiky heels are not permitted inside Alberton.
Tickets available now from eventfinda...