Article Index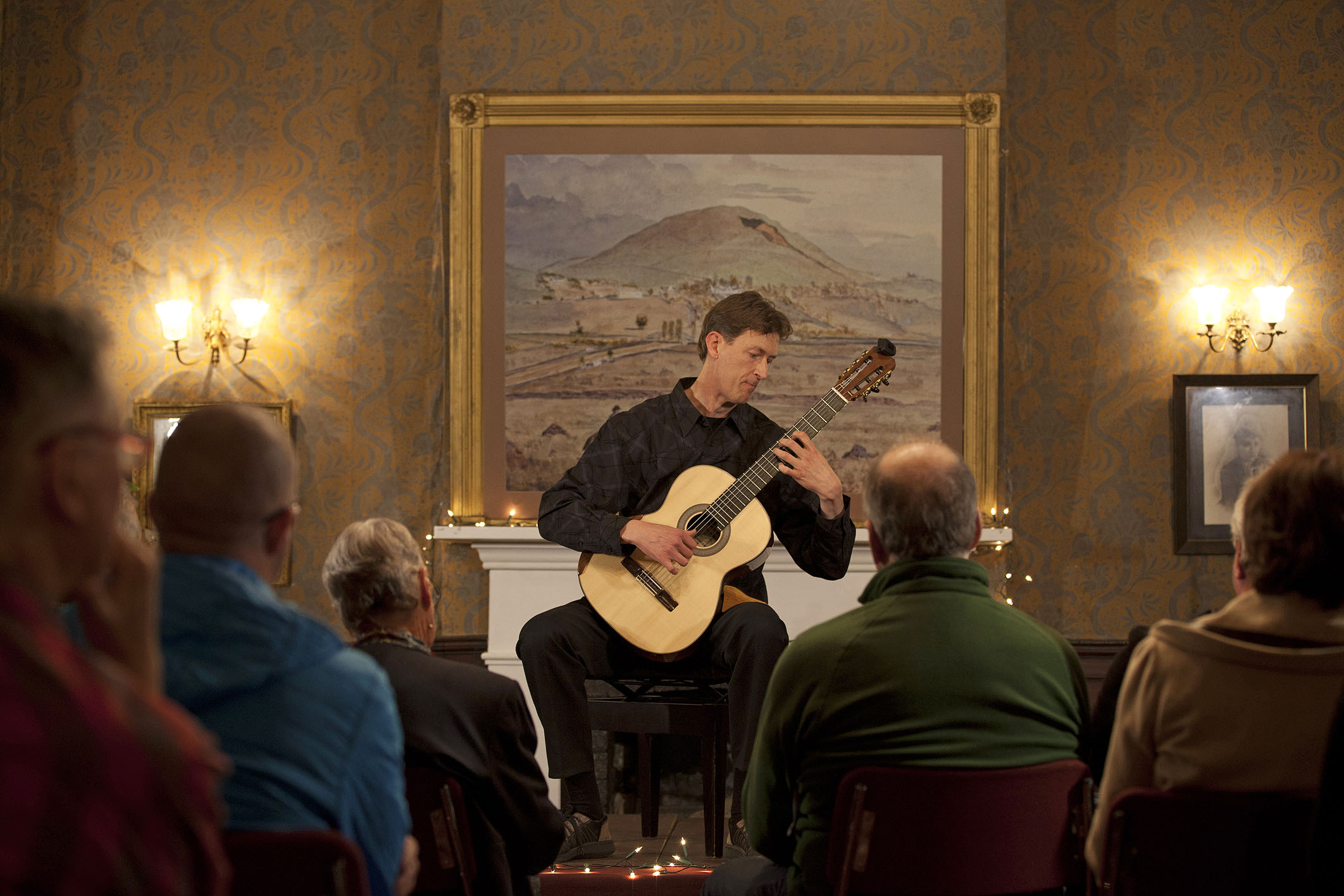 'Thursdays @ Seven' Classical Guitar Concert

Thursday, 23rd November 2017, 7pm
All Saints Church, 17 Selwyn Road, Howick, Auckland
Bruce will present the final in the Spring Series of seven 'Thursdays @ Seven' concerts at All Saints Church, Selwyn Rd, Howick, 7 - 8 pm.
The programme will include a varied selection of classical guitar solos from Bruce's 'Starlight and Memories' concert.
Bruce has performed around New Zealand and overseas and has received recognition from Creative New Zealand in support of his recent original compositions.
"A fine solo performance..." - UK Classical Guitar Magazine.
"A guitarist to watch..." - Christchurch Press.
Entry by donation.
A selection of Bruce's CDs and sheet music will be available for sale on the night.
Contacts: Church secretary Ph: (09) 534 6864
or online via Watts and Watts (the concert details will be published nearer the time.)
Programme:  
Finchdean ~ Bruce Paine
Variations on Twinkle Twinkle Little Star ~ David Solomons
Pulsar ~ Vincent Lindsey-Clark
Kaygorod ~ Štěpán Rak
Suite del Recuerdo ~ José Luis Merlin
1. Evocacion
2. Zamba
3. Chacarera
4. Carnavalito
5. Evocacion
6. Joropo
Approximate duration:
40 to 60 minutes first half