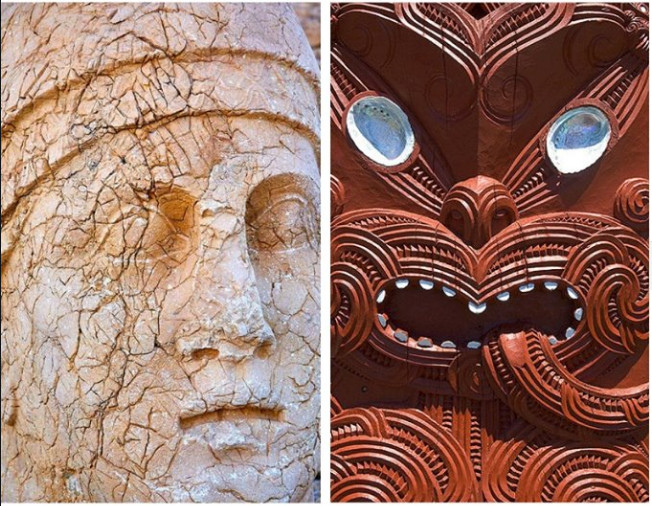 Serene Guitars at Chocola
'Anatolia - Aotearoa'
Bruce Paine with Barkin Sertkaya

Thursday November 14th, 2019, 6pm
Venue: Chocola
185 Aparana Ave,
Glen Innes, Auckland
Enjoy an early evening performance of serene classical guitar music in the intimate setting of Chocola cafe in Glen Innes.
Anatolian born classical guitarist Barkin Sertkaya and Auckland guitarist composer Bruce Paine will play selected solos and round the evening off with several guitar duet performances, including a new composition 'Anatolia - Aotearoa' that blends Middle Eastern and New Zealand/European musical styles.
Ticket price includes complimentary chocolate and tequila drink on arrival from 5:30 pm. There will be time following the performance to chat with the performers. CDs will also be available at $20 per copy - cash sales only.
The cafe venue has an informal seating arrangement. Seating is on a first­ come, first­ served basis. There will be door sales but we cannot guarantee seats or complimentary refreshments will be available on the day unless you have booked in advance.
Concert duration approximately 1 and a half hours.
Plenty of private parking spaces close to the venue.
Train station within a few minutes walking distance.
Scroll down to view and save concert flyer. Right click on image below.
Sample Programme
(Subject to adjustment)

Anatolia
Barkin Sertkaya
Variations on an Anatolian Folk Song ~ Carlo Domeniconi movements 1-5 and finale
Koyunbaba Suite ~ Carlo Domeniconi
1. Moderato, 2. Mosso, 3. Cantabile, 4. Presto
Aotearoa
Bruce Paine
Seringapatam ~ Bruce Paine
Hine E Hine ~ Princess Te Rangi Pai, arr. Bruce Paine
Waitematā Reverie ~ Bruce Paine
'Tarakihi' Invention, Trad., arr. Bruce Paine
Anatolia - Aotearoa
Barkin Sertkaya - Bruce Paine
'Anatolia - Aotearoa' duet ~ Bruce Paine
Cordoba ~ Isaac Albeniz