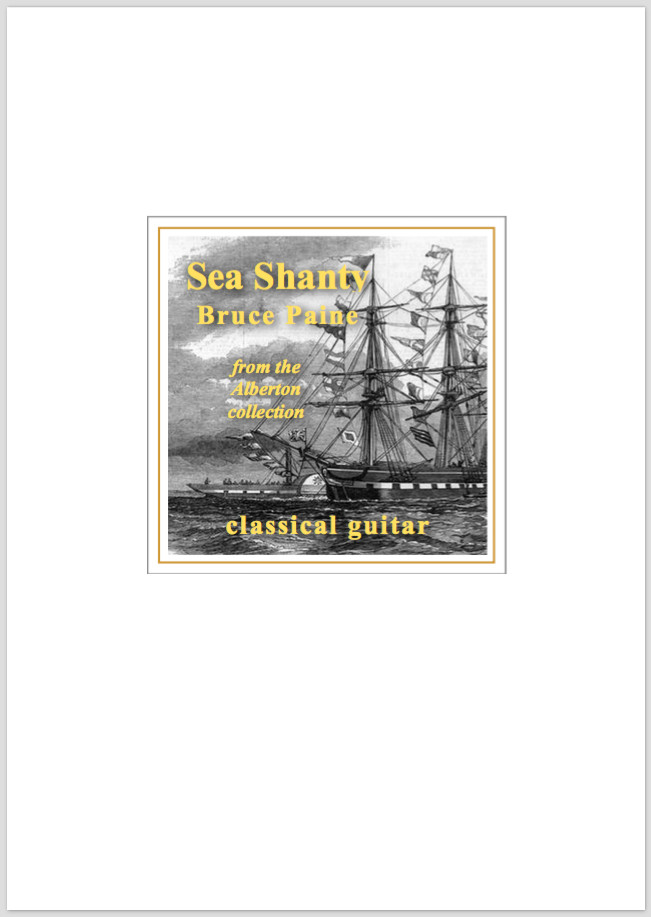 Offered here is a printed copy of the Sea Shanty sheet music.
NZ$30, includes postage and packaging
Difficulty : Advanced
Technical Note : The 5th string is tuned to G and 6th string tuned to D.

Buy Now with PayPal

About
Sea Shanty was inspired by the epic sea voyages of Allan Kerr Taylor, New Zealand pioneer and founder of historic Auckland house Alberton.
The published sheet music is a revised version of the original Sea Shanty composition featured on the Alberton DVD and CD. It includes adjustments that help ensure smooth performances and a more enjoyable playing experience, while retaining the overall structure and feel of the music.
Try page one