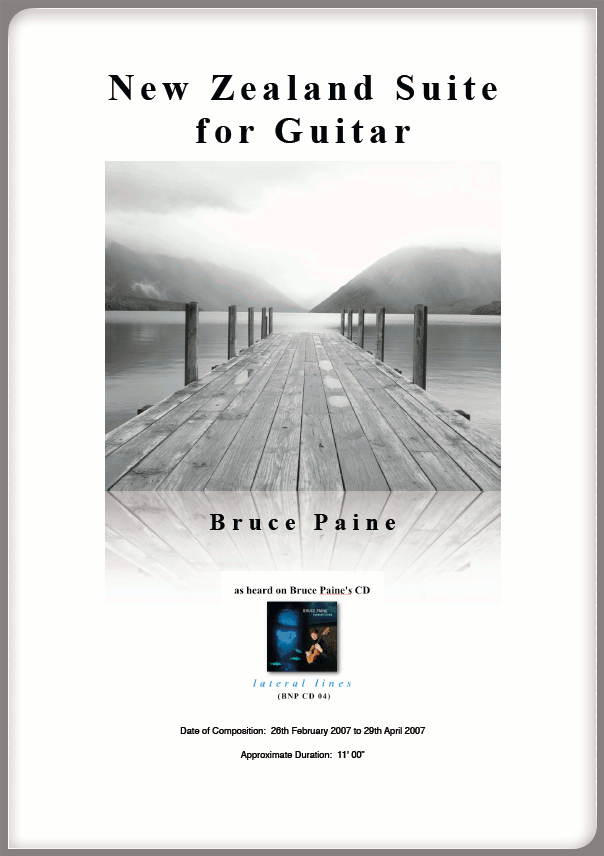 Available now: Printed copies of Bruce Paine's first guitar solo composition 'New Zealand Suite for Guitar'.
The music was inspired by New Zealand South Island scenery, including mountain streams, the tranquil Lake Rotoiti and lakeside bird sanctuary.  The suite is in three sections; 'Mountain Cascade', 'Rotoiti Twilight' and 'The Forest Awakens'.  Please note, the first and last sections require a high degree of technical skill in order to give a convincing performance.
Please note, the New Zealand Suite for guitar has been revised for improved playability.  The latest version is available now.
Try page one

NZ$28 plus postage and packaging
Pay with Paypal
Please note this option includes NZ$4 postage and NZ$1 towards admin costs.
Sample

Listen to sample clip of the New Zealand Suite
The original version of the NZ Suite appears on Bruce Paine's CD Lateral Lines