Classical Guitar Magazine
January 2009 edition 
Reviewed by Steve Marsh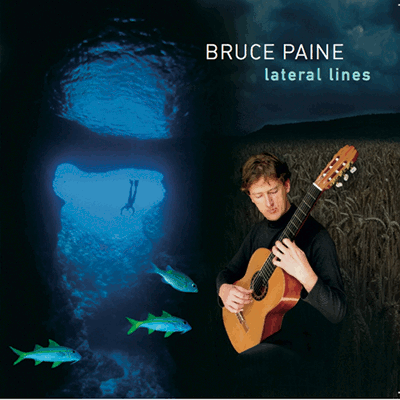 "Bruce Paine's original compositions are amongst the finest I've had the pleasure to review..."

"He writes inspirational music from the extremely dramatic to the quietly sensitive with equal skill."

"These works certainly are deserving of a more public exposure and are ideal material for the concert platform."

"..this is an excellent guitarist who happens to write quality music to a very high standard and this is a recording which in no way will gather dust in my record collection..."

"Lateral Lines is an excellent production all round:  a great recorded sound:  superb music and performance of it: and a 14-page full-colour booklet with interesting and in-depth information concerning the compositions and exceptional photography."
Note: The publisher's copyright is acknowledged by quoting only extracts from the review.