About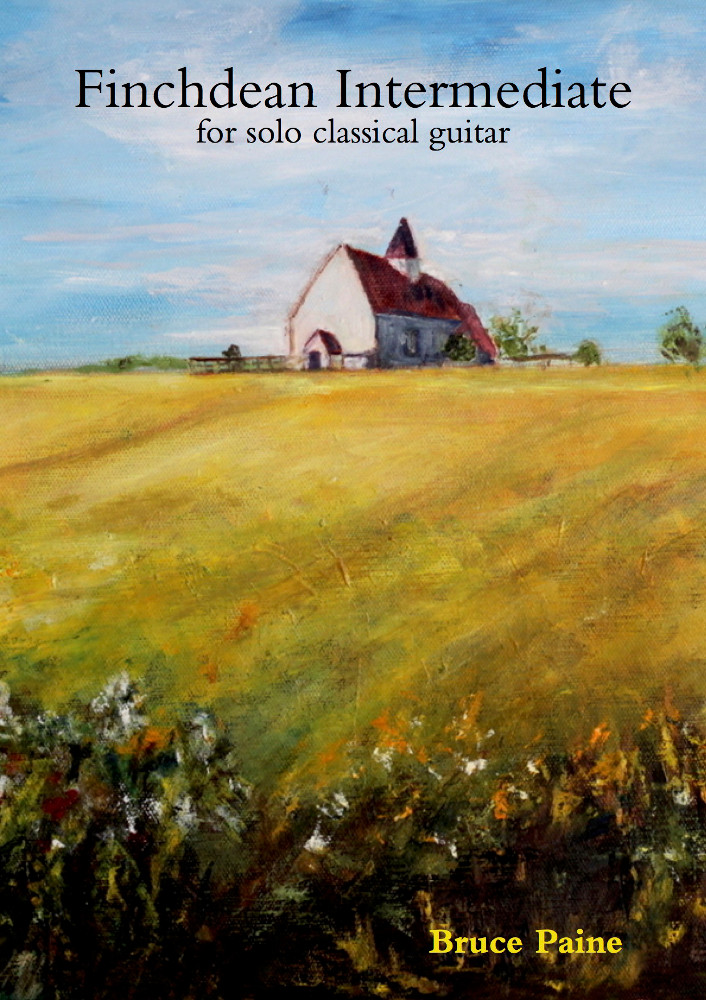 This composition for solo guitar is intended for intermediate level guitarists and is a condensed version of Bruce Paine's advanced piece Finchdean. This version retains much of the character of the original wile being within the reach of intermediate level players. As a point of reference for judging difficulty, the music is just a bit easier than Leo Brouwer's Estudio Sencillos (Simple Study) number 6. The piece is inspired by English countryside and a 14th century chapel, and is Bruce Paine's most popular work.
Finchdean Intermediate is also known as 'Return to Finchdean' as released on Bruce Paine's album 'The Selwyn Recital'.
Difficulty : Intermediate/grade 5
Price: NZ$25.00
Listen on BandCamp...