About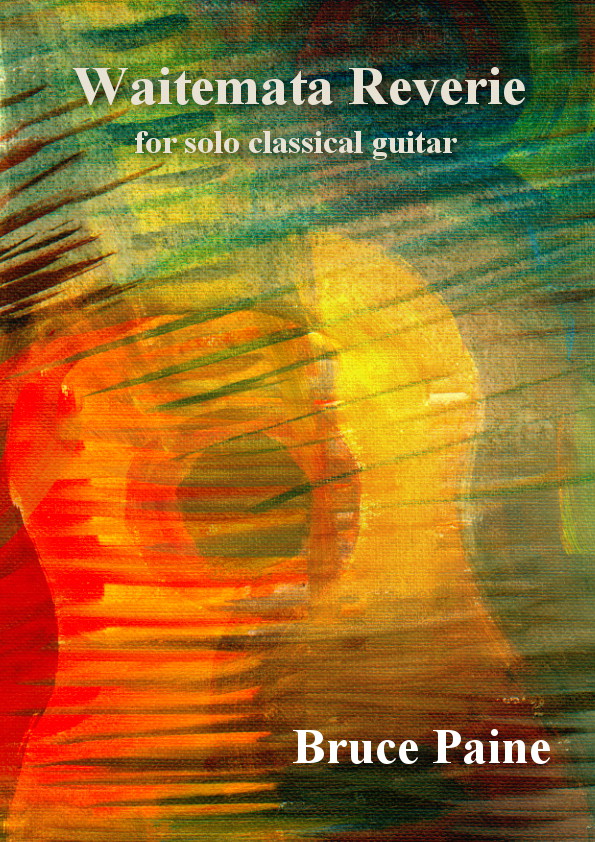 Waitemata Reverie is a substantial single movement work for solo classical guitar by New Zealand composer Bruce Paine. The work was inspired in part by Bruce's memories and many experiences of his home city harbour and beaches. Auckland's Waitemata harbour is noted for it's sparkling water, islands and sheltered bays. The composition is also a tribute to New Zealand service men and women who left the shores of NZ by steam ship in the war years of the 20th century. Further inspiration for the piece came from the New Zealand folk song 'Rangitoto Farewell' composed by Stan H. Wood who served in Europe during World War One. The opening notes of the song helped form the basis of this composition while expressive features were inspired by imagery within the song lyrics.
Difficulty : Advanced
Price: $50.00
Technical Note : Requires the third string tuned to F sharp and the sixth string tuned to D natural.
Listen on BandCamp...