Publishing: Not yet available. Publishing currently in progress.
Difficulty : Advanced
Price: TBA
About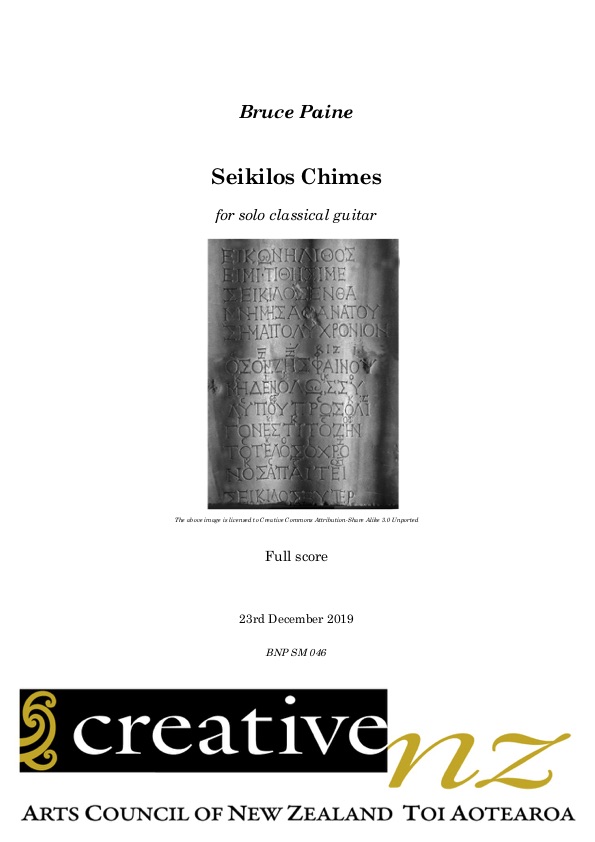 Bruce Paine's composition for solo guitar, Seikilos Chimes, was inspired by the earliest written composition in existence - Seikilos Epitaph from a tombstone near Aydin in Turkey - and written specially for Turkish guitarist Barkin Sertkaya.
Press release and link to Seikilos Chimes performance via YouTube.